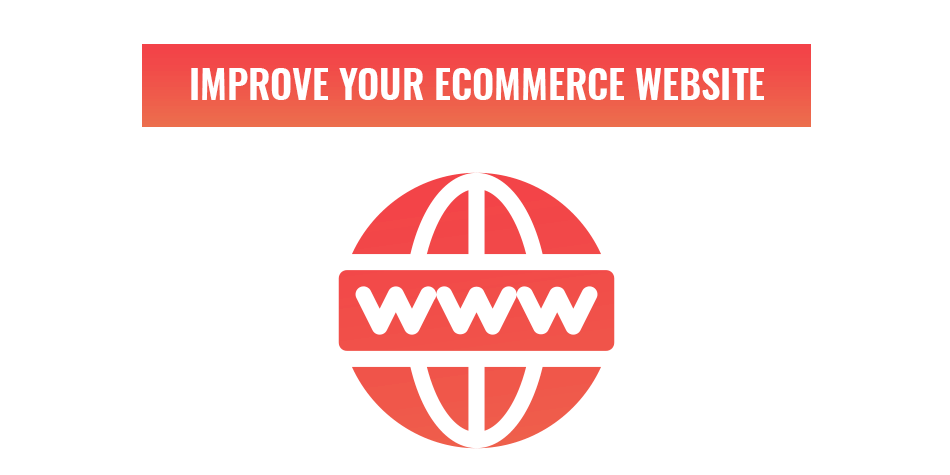 7 ways to improve your eCommerce website
3) Use your website data to your advantage.
By now you should have some way to get data from your website. Whether it be from your websites platform, Google Analytics or any other tool. If you are not doing this, then you need to start it now.
Without website data, you won't be able to tell how well your website is performing. This is how we will find problems and strategise solutions. If you are using Google Analytics, we highly recommend you go a step further and set up Google Tag Manager. Especially if you plan for your eCommerce website to grow.
4) Improve your eCommerce website with trust.
Being online makes it easy for anyone to visit your store at any time. It also makes it easy to directly compare your store to your competitors. To be successful, you need to prove that you are more trustworthy than your competitors.
Reviews.
One of the first things we look at when buying something online is the reviews. We want to know if the product solved the problem we have for other people. So, your clients are going to want to see this too.
Trust Badges.
These are signs of trust and quality of your products. Visitors to your store want to see this information as it will assure them that your store is a place they can trust. These badges can include:
Secure purchases
Ethically sourced
Locally produced
Awards
Whatever your products and services have achieved, show them off on your website. This will help your clients choose you over your competitors.
5) Improve your eCommerce website by improving your UX.
The goal of your user experience (UX) design is to make purchasing as easy as possible. You want to make every step that a client takes smooth and understandable to increase your chances of making a conversion.
Have clear CTAs.
To improve your eCommerce Website, you need it to let clients know what they need to do to create the conversion. Clear paths on how to accomplish their goals on your website need to be laid out with strong CTAs guiding the client.
Each page on your website should keep CTAs to a minimum. The more different options you give will distract and ultimately lose conversions. This is especially true for your landing page where you should only have one single CTA.
Build up hype.
People want to feel like they are getting a good deal that they can be excited about. So, use emotional language that supports how you want your client to feel about purchasing your product or service.
Making your copy directly relate to these feelings will help increase your conversions. Here's a great way to look at your writing when it comes to getting your clients to do something by Copywriting with Alex.
6) Don't forget abandoned carts.
Abandoned carts will happen, but don't just leave them there. Following up on them can, and should, be done. Set up friendly reminders about the incompleted purchase and get that customer back.
Abandoned carts can also be a sign that your checkout process is cumbersome or does not contain a way for that specific client to pay. That leads us to our last step.
7) Use several payment methods.
Favourite colours, foods and styles. We all have favourites. There is no exception when it comes to payment methods.
There are many different ways to pay. If a client cannot find a way that they are familiar with, they might not complete the purchase. So don't stop at cards, offer alternatives on your website as well. Remember, the easier it is for your client, the better.
Set up a successful eCommerce website with all the tools you need with Web2Web.
If you need to improve your eCommerce website or start a new one, you need to cover all the steps we have mentioned and more.
For this, you'll need to get UX and website designers to work together with website developers and copywriters to plan and publish the website. Alternatively, you can it all with Web2Web.
Our team covers every aspect from website design to managing and maintaining it. Put your website in the right hands and talk to us today.