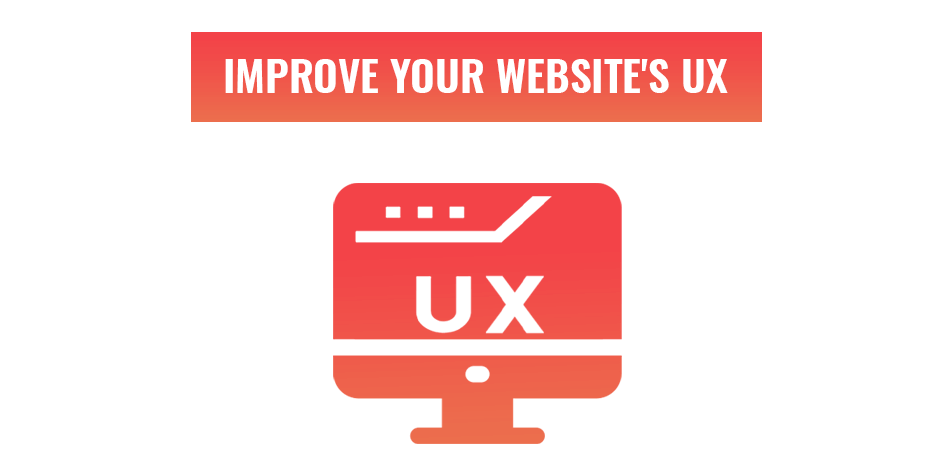 How to improve your website UX
As a space where your clients can engage with your brand 27/7, it's important to improve your website user experience (UX). Good UX will turn your website into one of your strongest business tools. Think of it as a salesperson, a good one will guide the client to where they want to be, convincing them that you are the answer to their problem.
Whether you are starting a new website or already have one, it's always a good idea to relook at UX. New trends and technology grow quickly making a lot of websites feel clunky in comparison. That is why we have gathered six steps that you can use to improve your website UX.
How to improve your website UX.
You know your business website's UX is good when it is easy to navigate, offers valuable information and gives no frustration to the user. Before we start with improvements, it's important to have your research down. Know your target audience and be aware of the current trends. Now that we have that ready, let's begin.
Define your content's purpose.
Increasing your audience or sales are a given. When we think about a website's purpose, we need to be more specific. When we have our goals set, we can improve the UX on your website to make the journey seamless. While defining the purpose your website has, it's a good idea to align it to the long-term goals of your company. This will allow the UX to be long-lasting.
Now that you have a purpose to design the UX too, it's time to create content. Read our guide on creating more engaging content to get you going in the right direction.

Make strong headlines.
When it comes to navigation, your headlines are vital for guiding your clients around your website. In our previous step we spoke about having a purpose, your headlines should reflect that, leading your clients to the pages that solve their problems.
When creating or reviewing our headlines, we want to make sure they are doing two things: Using keywords and highlighting key content. This will assist your websites search engine optimisation (SEO) and allow the reader to quickly find exactly what they want.
Create powerful calls to action.
A call to action (CTA) is what we use to make readers do something on your website. Having a fantastic experience on your website helps nobody if, at the end of the journey, there's no prompt on what to do.
Whether it be sales or sign-ups, you need to spend time on creating strong CTAs. These will always include a powerful verb or action word. Consider colour and shape too. Your clients will need to know where to click and a CTA should stand out as the obvious place to do that.
Use responsive design.
All websites today must include responsive design for good UX. Unfortunately, websites that have not been refreshed in many years and even some new websites don't use it. With smartphones, tablets and even more mobile devices that have access to the internet, your clients could be visiting your website from anywhere. Responsive design ensures that a website will offer the same great UX, no matter what the device.
It's fact that the majority of people will search for a brand on their mobile device before desktop. This is why we recommend you always design for mobile-first for the best UX.
Keep your design consistent.
Consistency means making every page on your website feel like one. Every page should reflect your brand identity which will not only look professional but avoid any feelings of getting lost. When people get lost on a website, it doesn't take them very long to give up and look for an alternative with better UX.
Optimize your website.
An unoptimized website is slow to load and leads to blank and error pages. Ideally, you want your website to load within 4 seconds and to be free from errors. To help improve your speed and address any errors, we have provided two guides that you can follow:
Start improving your website UX with Web2Web.
Great UX design is no simple process and it takes a team of designers, developers and writers working together to get right. With Web2Web, you get exactly that. Our team has over 10 years of experience in website design and development, creating high quality, enterprise-level web solutions for business. If you are planning a new website or refreshing an already existing one, contact us and we can improve your website UX.