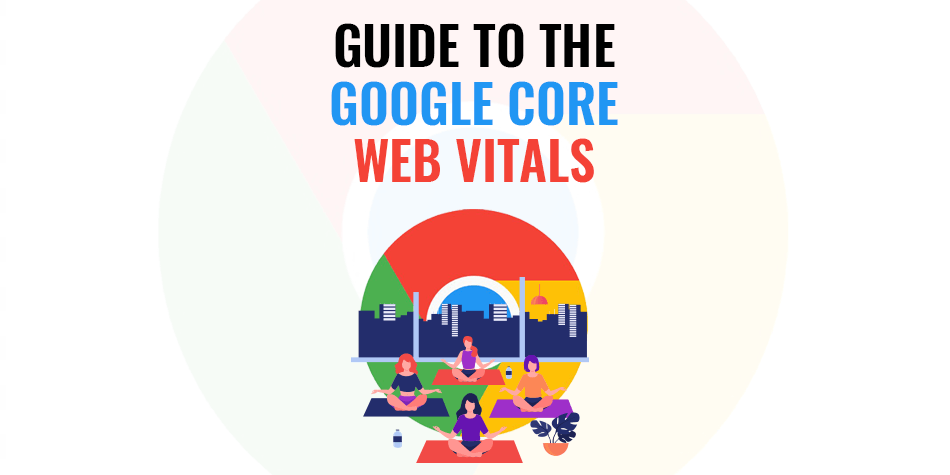 Google Core Web Vitals for SEO guide
Google will be making Core Web Vitals ranking factors for search engine optimization (SEO) in May 2021. But what are they and how can you use them to improve your website? In this article, we are going to answer that and provide you with actionable steps that you can use on your website.
With over half of all online traffic coming from organic search and most of that organic traffic going through Google, it has always been important to optimise your website for Google SEO. With the upcoming changes, it is vital to use the new ranking factors to keep your SERP position or overtake your competition.
The Core Web Vitals is Google's way of testing UX.
Google has several ranking factors that test the user experience (UX) of a website. The Core Web Vitals form part of them. This is Google's way to determine if a website offers a good experience, no matter what device is being used. This means that if Google views your website's pages to have a better experience, it will rank them over competitors with similar content.
This won't replace the importance of quality content. Content is still king, so a website with great UX and poor content is not likely to outrank a website with an average experience and fantastic content.
As we just mentioned, if you have a competitor with similar content, these new ranking factors will become part of the deciding factor for who ranks higher. Since most people don't go past the first page of Google and the top results gain much more organic traffic than the ones below, these factors can be very significant for your online success.
What are Google's Core Web Vitals?
Google wants to measure how people feel about the speed, responsiveness and stability of your web pages. To do this, it will use these three Core Web Vitals:
Largest Contentful Paint (LCP)
First Input Delay (FID)
Cumulative Layout Shift (CLS)
LCP times how long it takes for the largest element on your website to render on the page. Waiting for content to load can be frustrating so you ideally want the LCP to be as low as possible. For your SEO, you need an LCP of 2.5 seconds or less to fulfil this ranking factor.
FID is the amount of time it takes for the browser to respond to someone's first interaction on your website. Again, this is something you want to be as low as possible and Google wants that too. To satisfy this ranking factor, the FID needs to be less than 0.1 seconds.
CLS is the number of unexpected layout shifts during the page loading phase. An animated loading screen is fine, but if the elements on a page shift positions while loading, Google will mark your website down. CLS is rated from 0-1 and will rank websites that get a measurement of 0.1.
It is important to take advantage of these three factors before May 2021. Right now, most websites don't pass a Core Web Vital assessment which means, come May, you will have an advantage over your competition. There is a chance that Google will give visual indicators on the SERP to indicate that Google endorses the UX on your website and these new factors will play a part in that.
How to take advantage of the Core Web Vitals.
If you want to rank higher on Google and get more organic traffic, you need to make sure your website covers all three Core Web Vitals before May, but how can you do that? There are three steps that you can take to improving your website's Core Web Vitals.
Step 1: Perform a UX and performance audit.
Google has made UX and performance audits easier and since it's their ranking factors that we want to meet, it makes sense to use their tools. This tool is called the Core Web Vitals report and it will evaluate your website's performance on all three of the new Core Web Vitals.
The report will rank each page of your website as Poor, Needs improvement or Good with a breakdown of how well it performs on different devices. It's important to address all poor and needs improvement pages with special attention to how mobile-specific issues.
Step 2: Use CrUX to analyze your website.
Chrome User Experience Report (CrUX) is a dataset from people who use Chrome. This was created by Google BigQuery as a public project that updates monthly. You can use CrUX to identify how well your website matches the expectations of FID and LCP.
By using CrUX in addition to the Core Web Vitals report, you will increase your chances of finding UX issues. Since this data comes from real people, it will also help you analyze the experience of those real people.
Step 3: Consider AMP.
Accelerated Mobile Pages is an open-source framework created by Google to optimize mobile browsing. Google naturally recommends using AMP for optimising Core Web Vitals since it creates a faster and mobile-focused version of your website.
Most websites that already use AMP already fulfil the Core Web Vitals factors and can test their website even further with AMP Page Experience Guide. This can evaluate your websites using PageSpeed Insights, Safe Browsing and the Mobile-Friendliness Test.
AMP might not be the solution you want to use. But now is a very good time to consider using it for your website.
Get ahead of the Core Web Vitals with Web2Web.
To take full advantage of the new ranking factors, you need to get your website ready before May. With Web2Web, you will have a team of SEO experts and website developers that can get you ahead of your competition on Google and claim more organic traffic on your website.
Don't wait around for May to come. Contact us today.
Email: [email protected]
Tel: 021 551 2060