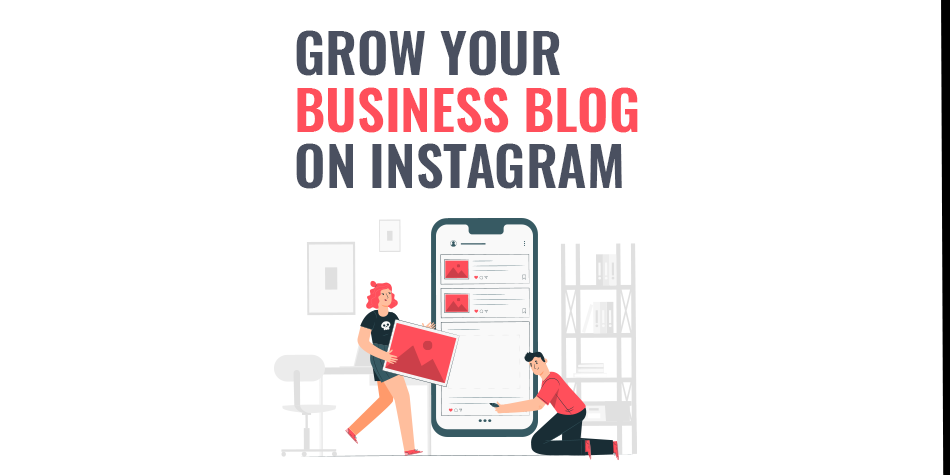 Growing a business blog with Instagram
The goal of every business blog is to grow its audience and you can do just that on Instagram. Growing your blog will increase the number of people and the time they spend on your website, making them engage more with your brand and being in a space where your products and services can be shown.
Instagram is a consistently growing platform and, if you weren't already aware of this, a place where many bloggers promote their work. You can incorporate the whole of the Instagram platform, posts, live feed, stories and more to make this the perfect place to promote your business blog.
In this guide, we are going to go over everything you need to set up the perfect Instagram account to grow your blog and have more people visit your business website.
Create an effective bio.
The only place on Instagram where you can use links that go to your blog directly is in your bio. You could link anything here including your business website, landing pages and most importantly for this article, your blog.
Of course, you cannot just put a link there and call it finished. You must create a short introduction to your brand, what the blog has to offer and then add a link to your website. You can refer back to your bio in your posts with messages like, "read the full article with the link in our bio."
Don't leave hashtags behind.
You want people to be able to find your content on Instagram. In order to do that, you need to make good use of hashtags. Consider this a tool that you can use to make your posts easier to find and a way to target people with specific interests.
Don't just guess what hashtags would fit best either. Base them on your own keyword research and by looking at what is currently being used on Instagram. We recommend using a mix of high volume and medium to low volume keywords.
Including your own domain hashtag, the general consensus is to use three to five hashtags per post. That is plenty enough to target the searches you want to reach your post.
Use more features for your blog on Instagram.
Stories and reels are fantastic tools that you can use to increase the engagement you have with your followers.
With stories, you can take excerpts from your recent blog post or screenshots from your page. Maybe even share how many people are reading your posts.
When it comes to reels, you can show longer videos. Here you can talk about topics you have on your blog, discuss the research that went into writing it or even read the post. That makes your content more accessible and could get more people reading if they like what they hear.
Make it simple and use your blog content for Instagram.
Did your recent business blog make an excellent and shareable point? Well, what works on your blog can also work on Instagram. Be careful here, not all content can work. You can come up with creative ways to repurpose what you wrote. Like sharing quotes and images. You can share a lot more in the caption of your post too.
Don't forget to engage with your followers on Instagram too.
You can't just make posts on Instagram and leave. Your followers here expect even more interaction than they do in your blog comments. To keep your audience active, use more Instagram features to liven your blog with quizzes, polls, comments and likes. Engage back with the people who love to hear what your brand has to say.
Show your content to more people with Web2Web.
Whether it's your blog, social media content or website pages. Having your content gain more reach is important for the brand it promotes. To make the most out of it, you need a team that specialises in the many aspects that go into promoting businesses. This is where Web2Web steps in.
Our team covers every aspect your company needs to make its mark online. From UX/UI design to development, SEO and marketing. Don't wait to fall behind in this fast-moving space. Take the next step and contact Web2Web today.