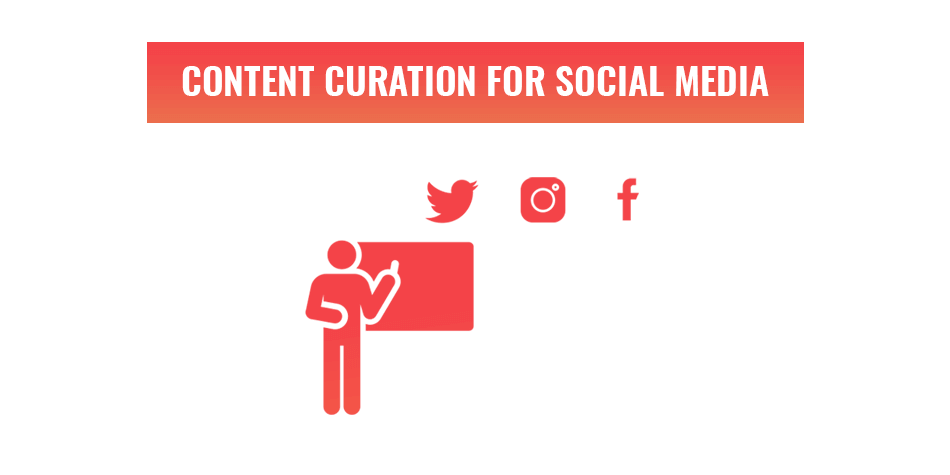 How to curate content for social media
When you curate content, it can ease your social media schedule. But how do you do it and what are it's best practices? In this guide, we are going to answer those questions and get your audience even more engaged.
What is content curation?
Put simply, it's finding and collecting content on the internet to share on your own social feed. As with all things marketing and social media for business, it goes a little deeper than that.
The content needs to be relevant to your brand and something that your audience will find useful. Content curation also requires your own input into why you are sharing it or your thoughts on what is being shared. You need it serve your business as well as your clients.
Why should you curate content for your brand's social media?
Staying active in the minds of your social media audience requires lots of research and consistent updates. While your feed posts stay on your own page forever, its only on your readers feed for a few moments. To stay active in their minds, your posts need to match up with your audiences online time.
Curated content can help you keep up with that demand and stay on top of the algorithm. It does this by allowing you to:
Keep your post schedule regular and consistent.
Establish yourself as an industry leader.
Show that your brand is an active member in your industry.
A byproduct of curating content for your social media page is that you keep yourself informed about the latest news and developments in your industry. It can also get the creators of the content you share to notice you, paving the way for a relationship to form. This can get them to share your content, boosting your online visibility.
How to curate content for social media.
The idea is great, you collect content to share so that you don't need to create all the content yourself. But you can't just simply post a link to any article and leave it at that.
There are four steps you should take for using curated content:
Determine your topics.
Locate your topic's sources.
Save and schedule the articles.
Add your own message.
Determine your topics.
This is the first step you need to take for any content curation plan on social media. Determine the topics that are important to your brand and write them down. This step is not one that needs to be repeated every single time, but it's good to have a list to go back to for review.
Locate your topic's sources.
Finding where content for your topics exist can initially be intimidating. There's a whole internet out there to explore. Fortunately, there are places you can go to make this easier. Some examples of these places are:
Your email newsletters. If you have subscribed to industry news, then you already have a fantastic place to look.
Your own social media platform (Twitter's retweet function is fantastic for this).
Google Alerts. It's free and will send you emails that refer to your chosen keywords.
Content curation tools. Some are free, others require a subscription. There are many that you can try out and see if they work for you.
However you choose to receive your content, it is important that you keep it highly relevant to your audience. It can be fun to curate memes and cat videos, but the content you share on your brand's social media needs to stay focused. A relevant meme doesn't hurt though.
Save and schedule the articles.
Now that you have your content, you need to save it and add it to your social media calendar. You don't want to do all this work and lose it or not know when to post it. Creating a social media calendar is a whole topic on its own and Hootsuite explain it incredibly well and provide templates that you can follow.
Add your own message.
The last thing you need to do with the content you have curated is to write something about it. Your social media audience follows your brand because they want to hear from it, not to get spammed with links that don't have context. Include an intro to the content that includes why your audience wants to read it or add commentary about it. Sharing your brands opinion is a fantastic way to reinforce your brand's unique personality.
How to mix curated content with your original content on social media.
The ideal mix of curated content to original content can vary from brand to brand. It will take some testing and analysing the success of these posts to figure out exactly where you stand, but don't shy away from curated content making up the majority of your own content. It can be normal for your posts of news, images and shares to take up 70% on your feed.
However much your curated content becomes on your feed, remember to keep it relevant and add your own message.
Keep your clients engaged on social media with Web2Web.
Keeping your clients engaged on social media requires consistent, high-quality content that is on-brand and relevant to their needs. With Web2Web, you can get a team that will stay on top of your social media analytics and keep a schedule that will keep your clients engaged. If you want to move your social media forward, talk to us and we can make your social platforms a marketing success.