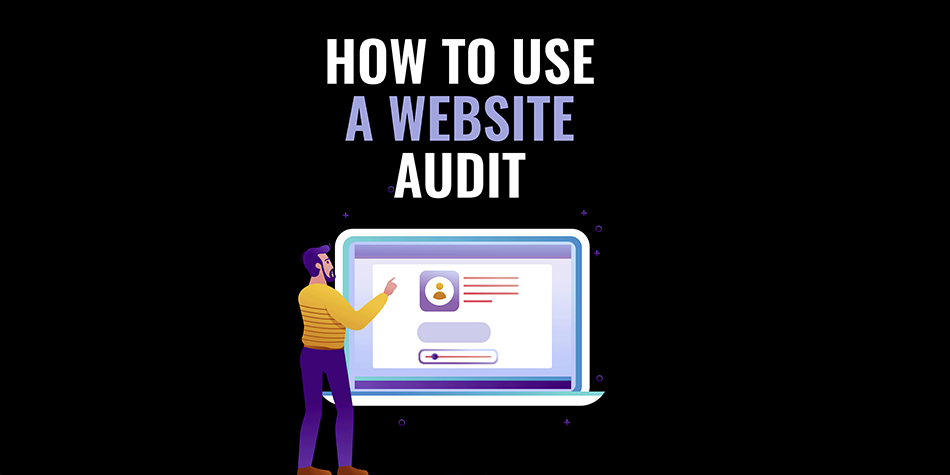 Using a website audit to improve your company
If you need to find out where your website and online brand can improve then you need to consider using a website audit. These tests analyze the site's performance in several different ways, gauge the health and provide a detailed analysis of its performance.
In this article, we are going to learn why you need to have a website audit performed and the different types of audits you can have done.
Why do you need to make a regular audit of your website?
Before we get into each type of audit and what you can gain from them, it's important to know why you need an audit done in the first place. It would be a good idea to bring your website development team into the decision process.
So why would you want an audit done? A website audit can give you a guide on how to improve your website's performance, search engine ranking and customer experience. These are all things that you want to be performing their best if you have a website.
For your website to stay at its best, you want to perform regular audits and different types of audits that cover a variety of aspects related to your website.
The types of audits you can make.
We are going to start with a design and UX audit. This type of audit looks to improve the design and the user experience by exploring how user-friendly your website is. By observing the way your customers interact with your website, noting where what attracts them and what they avoid, you can find where you need clearer, more intuitive and easier to read design. You will also be able to ascertain if a lack of conversions is coming from elements on the website or the call to action (CTA) itself.
An SEO audit takes a step back from that and looks at how customers are organically finding your website. It will tell you where your clients are coming from and how well your site converts users to customers or repeat visitors. With this information, you can enhance your website's visibility on search engines like Google and boost your conversion rates. For this audit to take place, you will need to implement tracking tools that can monitor your website and track what is going on in them.
Brand audits make sure that your company and website goals are aligned. It's all well and good if the website can convert, but if that isn't furthering your brand or making conversions that matter, then what is the point? This type of audit aims to fix that and test the strength of your marketing strategies.
Security is incredibly important on a website and that is where a technical audit comes in. There's a good chance that your website contains private information about your company and clients and that needs to be kept safe. By verifying that this information is kept private and up to date on SSL (secure socket layer) security, your website will stay in its best condition.
A content audit will look at all the media and copy on your website. You want to do this to make sure that it is all digestible, engaging and easy to navigate. This will also check for the type of language used, grammar and tone to ensure it is all correct and right for your brand.
Accessibility audits are closely related to content audits, making sure that your website can appeal to a wider audience. There are many people who may want to make a purchase on your website, but if the content is not ADA compliant, it can confuse those who might have a disability. This website audit will analyze colour contrast for those visually impaired, readability for colour blind users and alt text on images for users who use screen readers.
The last type of audit we will look at is a competitive analysis.  These show you how your brand stands amongst your competitors. You can find what makes you stand out, where you fall behind and new opportunities that others have not taken.
Get comprehensive website audits with a team that can implement them.
Once you have your website audit completed, you will want to implement those findings on your website. This is where you will need a complete website design and development team like Web2Web. Our experts will complete regular audits on your website and improve your website with that data with you, so you have full control of what is happening.
If you want to start improving your website, contact Web2Web today.