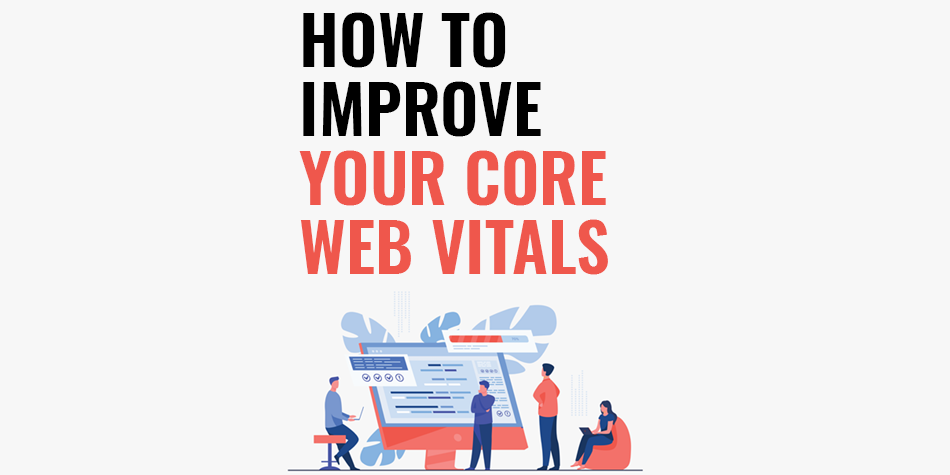 5 tips to improve your Core Web Vitals
When it comes to ranking well in search engines, it's important to optimise for Google's Core Web Vitals. These metrics aim to rank websites with a better user experience (UX) higher. So, not only do they improve your Search Engine Optimization (SEO), but also your UX.
In this article, we are going to give you five tips on how to improve the Core Web Vitals on your website, specifically a WordPress website. We have made an article about Core Web Vitals and how any website can use them to improve. If that applies to you better, read Google Core Web Vitals for SEO guide.
5 tips to improve your Core Web Vitals.
Google's Core Web Vitals are used to assess the accessibility, mobile-friendliness and experience that your website provides. These metrics are incredibly important for your SEO, allowing you to rank higher and in turn, drive more traffic to your website. That has the upshot of increasing your conversions.
To help you gain those benefits, here are five tips that you can use to improve your website today.
TIP 1: Optimize images.
Images help websites convert but they are also a big reason why many websites don't rank as high as they should. This is because they tend to be large files that take up a lot of storage and bandwidth, slowing your website down.
Optimizing your images by making them the correct size and compressing them will boost your Core Web Vitals score and your SEO in general.
TIP 2: Eliminate render-blocking elements
A render-blocking element refers to the static files on your site like CSS, HTML and JavaScript files. These scripts in files can sometimes block content on your web from being seen by users. As you can imagine, this is not only bad for your SEO but your entire website. Missing content can cost you sales.
There are three really helpful things that you can do to eliminate those render-blocking elements:
Minify your JavaScript and CSS
Combine your JavaScript and CSS files into one file
Defer the loading of JavaScript
TIP 3: Use a caching plugin
Our favourite part about this tip is that it requires very little on your end. Caching can help improve your website's loading times and all you have to do is install a plugin. Even if your hosting provider has caching options, for WordPress websites, we recommend a proper WordPress caching plugin.
These tools help to optimise file delivery but you should never use more than one. They can conflict with each other, causing worse problems. We recommend that you check with your hosting provider about the specific plugins they would recommend for your plan.
TIP 4: Get a Content Delivery Network (CDN)
A CDN loads images and files on your website from a server that is closest to where the visitor is browsing. This really improves load times and quality which also really helps your Core Web Vitals scores.
CDNs work by using a network of servers from around the globe, making it much easier for users to connect to your website.
TIP 5: Upgrade your hosting solution.
One of the biggest things affecting your Core Web Vitals is your hosting provider. If you don't have a reliable and fast provider, you need to change where you host as soon as you can. If you are a medium or larger business, you should also consider upgrading to managed, cloud or dedicated hosting server to really improve load times.
On top of that, many quality hosting services also include caching and sometimes a CDN. As an added bonus, a better server means better security.
Improve your Core Web Vitals and every aspect of SEO with Web2Web.
Your SEO is critical for your online success and that means optimising your Core Web Vitals. Google values these highly and as the biggest search engine out there, you are going to want to rank highly. This is where our specialised SEO team comes in. With Web2Web, your Core Web Vitals and every other aspect of your website's SEO will be taken care of.
Get in contact with Web2Web today.