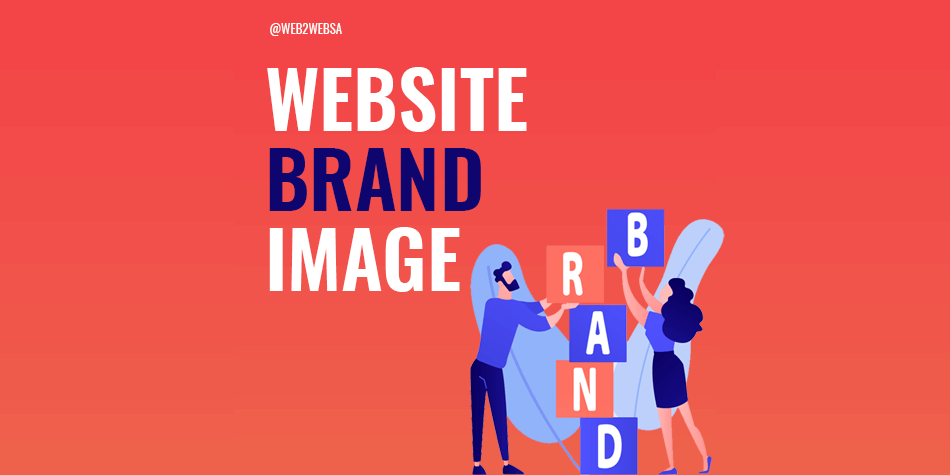 Get your website brand image right (5 tips)
A good website has a strong brand image. When done successfully, opening your website feels like walking into a well-planned store. It's immersive, reassures the client that they are in the right place and most importantly, reminds them why they chose you to solve their problems.
If your company has a real-life shop front and your website gives you the exact same feeling, you are doing something right. If you only have an online presence, fret not, we are going to finish this article with five ways that you can improve your website brand image.
What is branding for websites?
Everything about your business website expands and represents your brand. Some examples are:
Images & Colour.
Typeface & Copy.
Layout & Shapes.
They all come together to form an experience that your clients will get. When done successfully, this will be immersive and enjoyable. Something people will want to experience again.
In the same way that you would go to a lot of effort to make a physical store look great, your website needs that too. We would even argue that your website is even more important because most people will look for a company online before travelling to their shop.
Using the three points we detailed above, you should work with a strong design team to create a brand identity that can be used as a reference with the tips that we will are giving you below.
5 core tips for your website brand image.
Keeping your website brand image accurate to your company is crucial for online success. If a client lands on your website and doesn't feel like they are in the right spot, they could bounce and find other solutions. To help you keep your website on point, here are our 5 core website branding tips.
1) Get the functionality.
What does your website do? Is it a blog, e-commerce shop or a lead builder?
Whatever the purpose of your website is, you need to single that down and make sure it does it well. This means making e-commerce websites have a simple and straightforward path to secure purchase.
Every company does something and your website informs how well you can do it for your clients. If your website isn't up to par, it can let your whole brand down. On the contrary, if your website reflects the purpose of the brand and what it does, it can set you apart from the competition.
Take time with this tip. Note everything your website does and how that interacts with your brand. You can come up with some really creative answers that clients will love.
2) Strategise your content.
Your company exists in a bigger place than a physical store and a website. It's in every place that your brand appears on. A content strategy will position what gets seen and where to communicate about what your brand is and what it offers. You can:
Make people familiar with your brand.
Create more solutions for clients.
Expand your digital footprint.
If you haven't considered social media platforms and an emailer, now is the time to do so. Give your clients that want to engage with your brand a way to do so by extending your website. This gives you the perfect opportunity to show why they should choose you over the competition.
3) Take a look at the layout.
Something that can easily be forgotten when looking at colours and images is the layout. This key part of website branding is needs careful attention to ensure that the website is user friendly and has clean navigation.
If your website has a focus on visuals, make the images the hero. If you need to convey a lot of information, make the text clear and break it up to help the reader's out. There can be many different aspects to consider here, but whatever you do, keep it easy to understand. Clients should be able to do what they want without any holding back.
4) Clean up the UX and UI.
While both user experience (UX) and user interface (UI) work together, they are whole topics on their own. Both of which we have discussed individually before. To get each of these parts to your website that much better, we recommend you take a look at these two blog posts:
5) Consistency is key.
None of the above will help if it does not remain consistent. This means that every page on your website should have the same template, share the same visual feel and speak with the same voice and tone. If your brand has more than one website or uses more platforms, There should be a consistent look and feel there too.
Creating a very clear brand identity guide will help you and everyone in charge of your website and content out. We have written a whole article on brand identity which includes advice to making the guide.
We start with your brand's mission and core message. Then … the colour palette including the hexadecimal code for each colour. Next, the fonts your brand uses … Following the font is the brand voice and guidelines for the copy… Lastly is the imagery and how it is used.
For the whole article, read 'Why you should keep your Brand Identity consistent.'
Create a website that speaks your brand image with Web2Web.
As the digital storefront to your company, your website is often the first place that clients will experience your brand. It's in these precious moments that you need to stand out and let your client know how exactly why they are visiting you. This is why you want to get it right and you can do that with Web2Web.
Our expert design and development team will apply your brand to every part of your website. To build a new website or update your preexisting one, get in touch with us today.